CRĪO Restaurant
CRĪO is the Best American Latin Restaurant in Chicago, we mix the culture and flavor four you.
Latest Galleries
Available on DoorDash!
Carry-Out Brunch
we are now serving brunch Saturday and Sunday, limited seating and menu. carry out still available
We are taking phone brunch orders please call in your orders at 773.525.2100 on Saturday and Sunday. Taking orders from 10:30am – 3:30pm.
#SupportLocalBusinesses
Weekend Special Quesabirria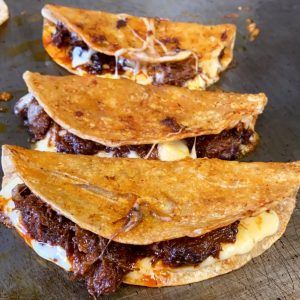 Temporary Hours
Monday - Wednesday -
Closed
Brunch Saturday - Sunday
10AM - 4PM
Taco Tuesday
4pm-CL
Thursday
4pm- CL
Friday
4pm-CL
Groupon
Not Valid with Specials or Brunch No Exceptions.
Brunch Policies:
during brunch hours we only allow 90 MIN Seating maximum starting when the first person sits at the table.  
No more than 2 credit cards per table. 
due to our small kitchen we don't allow substitutions or modifications.
***please wear your mask when not at your table & when speaking with any staff member.