CRĪO Restaurant
CRĪO is the Best American Latin Restaurant in Chicago, we mix the culture and flavor four you.
Latest Galleries
Available on DoorDash!
Carry-Out Brunch
we are now serving brunch Saturday and Sunday, limited seating and menu. carry out still available
Champagne bottles for $10. Ready for the best part, free French Toast with any order of $50 or more!! (Limit one per order CARRY OUT ONLY)
We are taking phone brunch orders please call in your orders at 773.525.2100 on Saturday and Sunday. Taking orders from 10:30am – 3:30pm.
#SupportLocalBusinesses
Weekend Special Quesabirria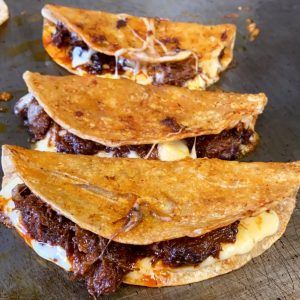 Temporary Hours
Monday - Wednesday - Thursday
Closed
Brunch Saturday - Sunday
10AM - 4PM
Taco Tuesday
4pm-CL
Friday
4pm-CL
Groupon
Not Valid with Specials or Brunch No Exceptions.
Brunch Policies:
during brunch hours we only allow 90 MIN Seating maximum starting when the first person sits at the table.  
No more than 2 credit cards per table. 
due to our small kitchen we don't allow substitutions or modifications.
***please wear your mask when not at your table & when speaking with any staff member.